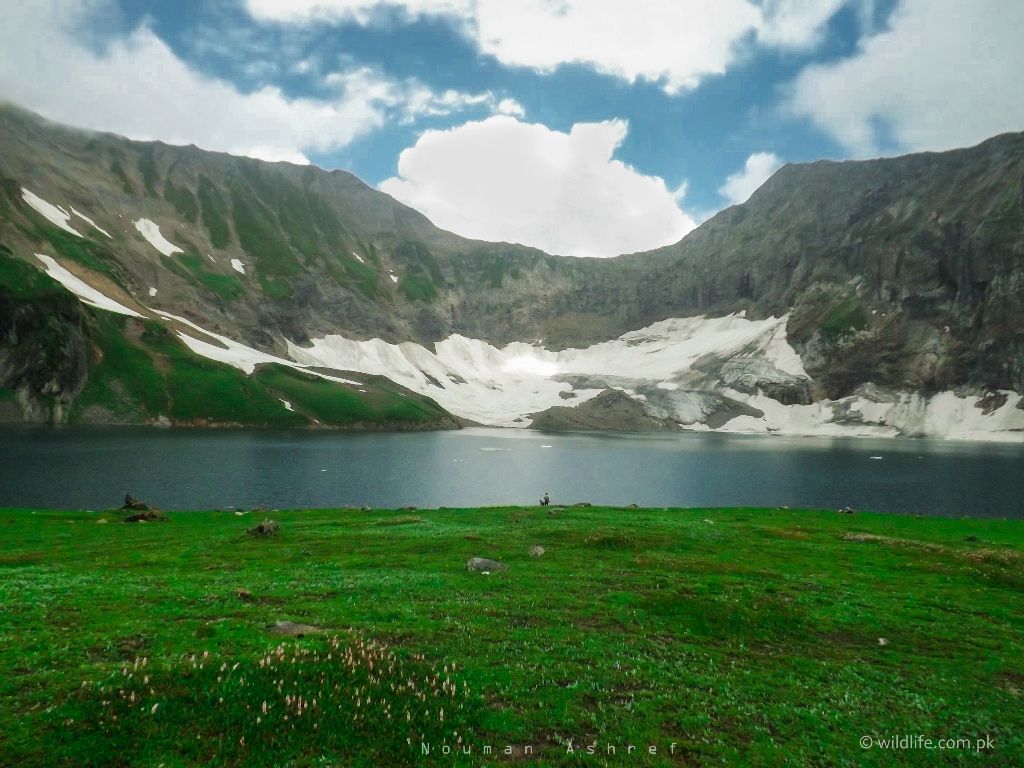 The Ratti Gali is around 18km from Dowarian in Neelum valley. The landscape is dominated by Pine forests and gushing streams emerging from alpine glaciers.The biggest and the most beautiful lake of the region, Ratti Gali, is spread over an area of approximately 1.5 square kilometers. The lake lies at an elevation of 3,700 m from the sea level and is fed by the surrounding alpine glaciers. The landscape around the lake is covered in snow for almost three quarters of the year. In the month of August, the region around the lake is filled with different colors of beautiful flowers which are dominated by the red (Ratti in local language) flowers.
The lake is easily accessible from Dowarian on Muzaffarabad-Kel road. Only 4×4 vehicles can make it to the base camp of the lake that lies 18km from the Muzaffarabad-Kel road. Adventurist bikers also attempt the base camp in the season on there 2 wheel drives.
In the peak season, July-September, a jeep can be hired for approximately 6000 from Dawarian(2014) which can easily accommodate 8 passengers. Camps for night stay and food is available in the season or you can bring your own camping equipment. From the base camp, it takes around 45 minutes to reach the lake and the first sight is all goosebumps and you will immediately fall in love with the beauty and serenity of the heaven.
More information about landscapes is available on my blog wildlife.com.pk
Peace And Love On Earth!