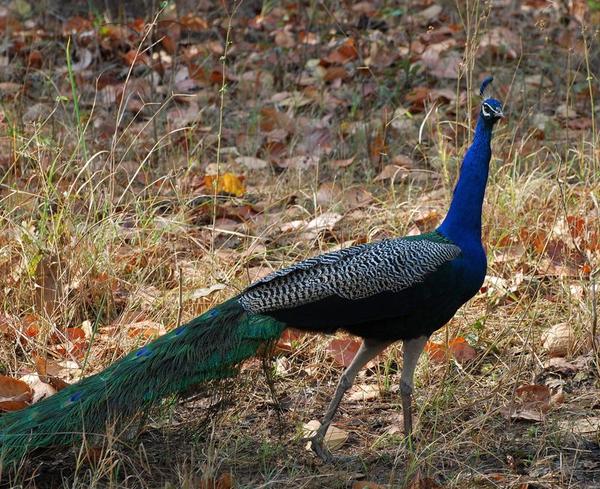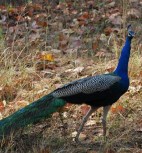 Geo News Pakistan reported on Saturday that an inexplicable disease has killed more than 40 peacocks over the course of three days in the Thar desert. The broadcast covered that the mysterious disease in the peacocks was exposed when 15 birds were killed in a town near Islamkot. The channel said that about eight to 10 peacocks a day are reportedly dying in areas of Kehri and Islamkot union councils in Tharparkar district.
Neighboring people said that after being infected by the disease, the eyes of the peacocks had popped out as of inflammation and they died within 24 hours. The disease has now spread to quite a few villages. The samples of the disease-inflicted peacocks have been sent to Karachi. Bharumal Amrani, who works for conservation and protection of wildlife in Thar said the number of blue peacocks found only in India and Thar was dropping each day due to alteration in rainfall pattern, raise in human population and their anti-environment activities, unlawful auction of eggs, smuggling and the practice of keeping birds as pets in bungalows and guesthouses in inauspicious circumstances.
In the past, the birds' number had fallen greatly in the wake of long spell of dearth and putting in place of electric poles, he said. As the bird landed on electrical wires its heavy weight caused the wires to swerve downwards and contract other wires, causing electrocution and demise of birds, he said. According to villagers, no Wildlife spokesperson had visited the area where peacocks are thriving in such large figure of the anonymous illness. As per the former nazim of Kehri union council Dost Ali Wasepoto, scores of peacocks have died in Kehri, Paluro, Mohario and other rural communities. He said the birds had fallen victim to the mystifying disease that attacks their throat in early period. The throat develops a small swelling which grows bigger by the day until it bursts and a worm writhe out of it. The bird first goes blind and then dies suddenly, he said. He said no examination of birds, especially of peacocks, had ever been carried out in Thar to calculate its population.