Wildlife of Pakistan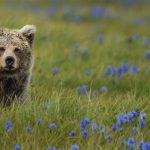 A master piece by Nisar Malik and Walkabout Films! Deosai - The Last Sanctuary'.This is a film the highlights the critically endangered Himalayan Brown Bears in Pakistan,  for whom the Deosai Plateau is home. This film was premiered on April the 24th 2014, at the Pakistan Council of the Arts in Islamabad. This Give Back Project focuses on enlightening the impact of nature and wildlife conservation by indulging with and educating the youth, local inhabitants and the public around the country through the mode of film. Below is the link to the video page.
[Continue reading]
---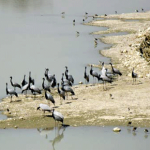 The wildlife department is impassive to the brutal assassination of the migratory birds with the start of hunting time of turtle doves, native to Russia, which is on track in the upper valleys of Chitral. Hashim Baig, a district conservation member of staff from Terich, informed Dawn on Sunday that its hunting in Chitral has peaked during the month of May despite of the fact that dove was believed as a sign of harmony migrating from next-door Central Asian States of Tajikistan & Uzbekistan. These doves are included in the game birds which can be shot by getting a hunting permit, allowing hunting of a couple of birds a day. He told that a huntsman in Chitral used to shoot more than 100 doves in 24 hou..
[Continue reading]
---
The World Migratory Birds Day will be observed in May around the globe The KPK Wildlife Department of will conduct educational seminars in the nature school clubs. DFO Wildlife Extension said that, children will be up to dated about migration of birds, the take off route, significance of wild species and their job in conservation of nature, in the talk. The 2013 World Migratory Bird Day Poster places of interest a few of the thousands of sites significant for bird immigration. Talking to APP, he said the World Migratory Birds Day is a 48 hours experience yearly held on the subsequent weekend of May to emphasize the necessity to protect migratory birds. The United Nations is one of the many associations that support ..
[Continue reading]
---
Wildlife department Sindh was successful this time in averting an illegal smuggling of 4 young gazelles and recovered them in small baskets at the Cantt railway station on Wednesday after an anonymous call to the Sindh wildlife department about the unlawful deal of the endangered desert gazelles. Mumtaz Soomro who was part of the incursion said that these species were moved from Bahawalpur via the Khyber Express as part of freight registered under fake names. He added that they were unfortunately unsuccessful to ca..
[Continue reading]
---
Geo News Pakistan reported on Saturday that an inexplicable disease has killed more than 40 peacocks over the course of three days in the Thar desert. The broadcast covered that the mysterious disease in the peacocks was exposed when 15 birds were killed in a town near Islamkot. The channel said that about eight to 10 peacocks a day are reportedly dying in areas of Kehri and Islamkot union councils in Tharparkar district. Neighboring people said that after being infected by the disease, the eyes of the peacocks had popped out as of inflammation and they died within 24 hours. The disease has now spread to quite a few villages. The samples of the disease-inflicted peacocks have been sent to Karach..
[Continue reading]
---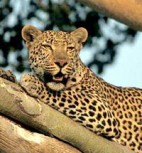 The population of one of the big cats of Pakistan and Azad Kashmir, the leopard, is dwindling rapidly and regardless of strict conservation efforts, leopard poaching is still a productive industry. Earlier this year for example, spanking new leopard skins curved up in both Lahore and Rawalpindi where exceedingly stupid people are prepared to pay as much as two hundred thousand rupees for such a treasure. Leopard remains find a ready market too as they are used by some hakims here and also smuggled out of the nation for use abroad. It is hard to make an approximation of the number of leopards remaining in the country but their number is relatively small. In recent years, killing leopards and selling off their skins and body..
[Continue reading]
---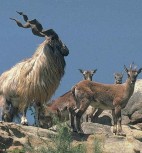 Being Quoted as it was published in the Newspaper Letters section by Mr. Farhan Suleman from Lasbella, "I would like to draw the attention of the authorities concerned towards the mass hunting of wildlife at Goth Ismail Shikari Kharkhacho tehsil, Bela district, Lasbella, Balochistan. About 10,000 wild goats (markhor) and sheep are present in this area and people are free to hunt. Wildlife is decreasing day by day, diminishing and damaging the beauty of this area of Balochistan. Locals lodged a complained with former district Nazim but no action was taken. Instead they were scolded on raising this issue. I would request the au..
[Continue reading]
---
Reported in the Daily Dawn KARACHI on June 30th that, a draft of the Sindh Wildlife Act, 2010 which is an important piece of document meant to replace the outdated Sindh Wildlife Ordinance, 1972, has been seeking government endorsement for more than 12 months. Find more details on the law in Daily Dawn from July, 2012...
[Continue reading]
---
It's now time to divide the district of Chitral into four wildlife divisions to encourage biodiversity and conserve diverse species of animals and birds, said experts and personnel of different conservation organizations. Also reported by Rahmat Alam, a biodiversity specialist, Chitral is one of the richest districts of Pakistan in terms of biodiversity but it remains unexploited and lasting to scarcity of finances. The district spans over 14,850 square kilometers but the wildlife sector has only 56 employees. He believed that the district had different varieties of wildlife out of which many were endangered species while it also ..
[Continue reading]
---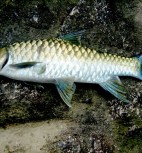 These are dozens of things going ghastly for the wildlife at the moment. Human interference in the form of city, town and rural community expansion with associated slaughter of agricultural, forest and other lands, along with contamination of waterways, all have an adverse effect on wildlife, be this in any form land or marine. Expansion in the population of Pakistan at frighteningly rapid rate and as the economic circumstances get worse for ordinary people who increasingly find it hard to make ends meet, so too does the stress on all forms of wildlife which already experience very badly from climate change and related issues. But it's even bad to quote that despite of all thes..
[Continue reading]
---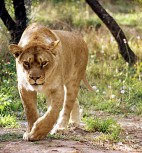 The Lohi Bher Wildlife Park is extended over 278 hectares. Its main attraction is Lion Safari, but sadly it is closed for a long time because of the assembly work and the occurrence of lion attack. Most visitors return without watching the lions because of the ramshackle state of roads. At many divisions, there is not even mark of a road and visitors keep away from moving forward because of these grounds. The fortune of Lohi Bher Wildlife Park is on the subject of changing after a couple of decades. As many as 18 new cages have by now been made for accommodating more fauna in addition to an aviary for birds. The park management is confident that the..
[Continue reading]
---
KARACHI: The world's tallest flying bird, the majestic Sarus crane is back in Pakistan after more than a decade. A lone pair sighted in Nagarparkar this year is a hope that the rare bird species may become part of Pakistan's landscape again. But this can happen only if people develop a love for this beautiful and delicate creature and start protecting it. This important information was shared at a meeting held on the premises of the IUCN (International Union for Conservation of Nature) on Friday where wildlife experts, nature enthusiasts and government ..
[Continue reading]
---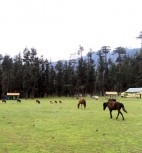 SWAT Kalam valley will soon have its own international standard wildlife park along with a campus of Swat University. This was announced by Khyber-Pakhtunkhwa Member Provincial Assembly (MPA) Syed Jaffar Shah on Wednesday, according to a press release issued by his office. Shah said that plans are underway for a wildlife park in Kalam valley to attract tourists and conserve wildlife. "The provincial government has already approved a campus for Swat University focusing on forestry and ecotourism. These forests have precious ..
[Continue reading]
---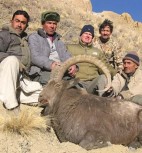 It is clear that we need to develop some sense of wisdom about the wildlife in our country to prevent it from disappearing altogether from our lives. The fact that so many animals are hunted or poached means that there is a real threat that they will become extinct, robbing us off a form of life which can never be replaced.
According to a report from Quetta, the footprints of two leopards were recently spotted by local villagers in the Takato range towards the north of Quetta during the recent snowfall in t..
[Continue reading]
---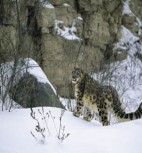 MIRPUR (AJK), A scared cat climbs up a tree, is spotted by an innocent child and consequently rescued by local heroe an anecdote of human compassion often narrated in children's books. However, in the remote town of Rawalkot in Azad Kashmir, when a snow leopard, an endangered species, climbed up a tree in fear, the villagers shot it down. Kashmir is home to two of the world's big cats, the common leopard (Panthera pardus) and the snow leopard (Uncia uncia), a cat so secretive few have been privileged enough to get a glimpse of it in the wild. A businessman of the area, Waseem Khursheed, is a witness to the killing. A snow leopard climbed up a tree and remain..
[Continue reading]
---
Snow leopards are so enigmatic in nature and exist in one of the most unforgiving and remote environment of our planet that encountering with snow leopard in the wild is a million dollar sight. This elusive personality of snow leopard led one of the outstanding wildlife biologists of the world to attribute this as "Imperiled Phantom". In Nov-Dec. 2010, a sum of 643 photographs counting a group of 3 snow leopards (2 sub adults with a mother) were photographed during an exhaustive camera trapping session of 560 nights in KNP ..
[Continue reading]
---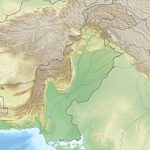 RAWALPINDI, Jan 19: The Potohar region is rapidly losing its unique characteristic of being a habitat to spectacular wildlife species due to rampant poaching, with the authorities concerned doing nothing to protect the fauna from human greed. The Rawalpindi division is rich in both flora and fauna and is home to a magnificent variety of wildlife like kaleej, partridge, pheasants, blandford urial, rabbits, black and grey partridges, barking deers and migratory birds like mallards, teals, ruddy shelduck (Surkhab) and snipes etc. According to the wildlife department, hunting season in the area starts from November 15 and continues till January 31 but illegal hunters and poachers come to the..
[Continue reading]
---
Amongst the lesser known casualties of the conflict between India and Pakistan is wildlife. In times of war, we hear of the loss of human life and property but seldom notice the huge impact on wildlife. Animals found in the vicinity of the disputed India-Pakistan border in Jammu and Kashmir are on the verge of extinction. One such is the snow leopard in the border district Kargil. Kargil, a district in the state of Jammu and Kashmir in North India is a remote, arid, cold and high altitude area that gained international prominence after the Kargil War of 1999. Because of its suitable habitat Kargil is home for many endangered wildlife species, like the Snow Leopard (Uncia uncia), Tibetan wolf (Canis lupus..
[Continue reading]
---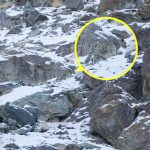 CHITRAL, Jan 26: Snow leopard was spotted in the forests near Bakamak and Shali villages in Chitral district on Wednesday and Thursday after long disappearance.
An official of the local wildlife department told Dawn on Thursday that the big cat appeared near Bakamak and Shali areas but heavy snowfall forced it into moving to Toshi game reserve at lower altitude. He said snow leopard hadn't been seen in the area over the last two years amidst fears about its extinction. People thronged the Garam Chashma Road to catch a glimpse of the leopard. The wildlife department official said the big cat descended to the areas of low altitudes in search of food..
[Continue reading]
---